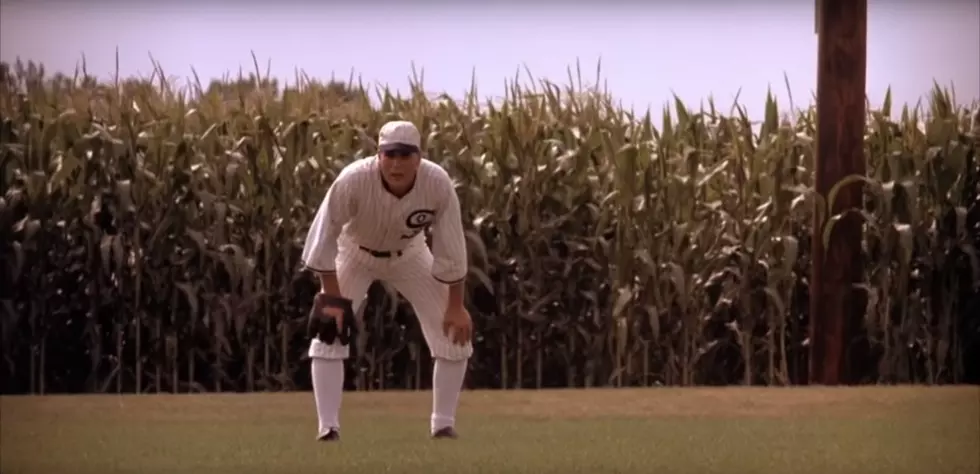 John Kinsella:"Is this Heaven?"
Ray Kinsella: "No. It's Iowa."
Professor of mythology, Joseph Campbell, was famous for discovering "The Hero's Journey." It is the belief in what he called the 'monomyth', the theory that all myths from all cultures, passed down through generations, are all part of a 'single great story.' The Hero, begins in his Ordinary World, is called to take on a quest or journey with great consequence, overcomes dangerous obstacles, and finally returns to his Ordinary World, stronger and wiser but forever changed. Campbell's theory has been proven over and over again when you look at the great epics whether ancient(The Odyssey) or contemporary(The Lord of the Rings). What's truly fascinating is how The Hero's Journey has influenced modern story telling, most notably movies. Star Wars is nothing more than a science fiction version of the monomyth, but if you look even further than the great epics you will see that most films follow the path of The Hero's Journey.
Movies and baseball have gone hand in hand for quite some time. Maybe that is because baseball, more than any other sport, is loaded with myths and legends: Babe Ruth 'calling his shot' in the 1932 World Series, Sidd Finch, the New York Mets "pitching prospect" who could throw a 168mph fastball, 'Shoeless' Joe Jackson, after being suspended for life from MLB, playing in semi-pro games on the East Coast. Even 'Casey at the Bat' is considered an epic poem by die hard baseball fans. But is one of the greatest baseball movies of all time, 'Field of Dreams', just another strain of The Hero's Journey? The answer is Yes!
'Field of Dreams' opens with a Ken Burns type montage, beautifully narrated by Kevin Costner, introducing us to the main character, Ray Kinsella. The scene quickly shows us Ray's "Ordinary World" and is followed by the famous opening scene when Ray, at dusk in the corn field, receives the "Call to Action": "If You build it, He will come." Ray goes through denial at first and confides with his wife Annie that he might just be hearing things. He finally has a vision of what the Voice is telling him and he builds a Baseball Diamond on half of his farm.
At this stage of the Journey, Ray "Meets his Mentor", the one who will give him guidance along his path. The mentor comes in the form of none other than the great 'Shoeless' Joe Jackson, who happens to be Ray's father's favorite player. Ray initially believes that is quest is over just by giving Joe a chance to play baseball again. Hearing the Voice again telling him to "Go the Distance", Ray sets off on a journey that leads him to meet famous writer Terrence Mann(based on J.D. Salinger), who accompanies Ray to Minnesota where they search for the legendary Archibald 'Moonlight' Graham, played by Burt Lancaster in his final film role. A younger Archie Graham played by Frank Whaley accompanies Ray and Terrence back to Iowa and he is quickly inserted into a game where he gets to live out his dream and step in the box for an at bat against a Major League pitcher. Ray has just granted another wish to one of his allies by giving the ghost of a baseball player one last chance to play.
While Ray is on the road meeting 'Allies' and overcoming 'Tests', the 'Enemy' of the film emerges in the form of Ray's brother in-law, Mark, in an excellent performance by Timothy Busfield. Mark wants to buy the farm from Ray and is now forcing his hand since Ray and Annie are facing bankruptcy due to the construction of the baseball field and destruction of the corn. A dramatic scene unfolds when Ray returns home and while watching a 'game' with his family and Terrence, he gets into a heated argument with Mark about selling the farm. Faced with the power of possessing the cradle of baseball history in his own backyard Ray 'heroically' says No to Mark and saves 'Shoeless' Joe and the 'Black Sox' for eternity.
The climax of The Hero's Journey is called the "Return with the Elixir." It states that the hero has been resurrected and may now return to the Ordinary World, although that World is now forever changed. 'Shoeless' Joe tells Ray that the field was not for himself but for Ray's father, John Kinsella. Ray repeats to himself the Voice's line, "Ease His Pain." He then whispers to Joe, "I thought it was you?" Joe replies "No Ray. It was you." Ray's "Elixir" is that he gets to meet his father when he was a ballplayer, in the prime of his life. The two walk and talk as if John is just another ballplayer enjoying Ray's field until Ray breaks the ice: "Hey Dad? Wanna have a catch?" Ray's world has clearly changed for the better as he has reconciled with his father's ghost. The camera pulls back to a sweeping aerial shot of the father and son having a catch as a line of headlights backs up for miles, all coming to see a brand new world…'Shoeless Joe' in Iowa.
Happy Father's Day!